Where can I get Business Contact Manager (BCM) for Outlook 2010?
BCM 2010 is currently only available via Volume Licensing and is included in both the Standard and Professional Plus version.
The FAQ of the Retail products also notes that it is not included in any of the Retail versions.
If you need more than 5 Office licenses, it already starts making sense to go for Volume Licensing. For more information about Volume Licensing see;
Compare suites available through Volume Licensing
Note: Microsoft is currently reviewing this decision and might also start offering BCM as part of a retail package again.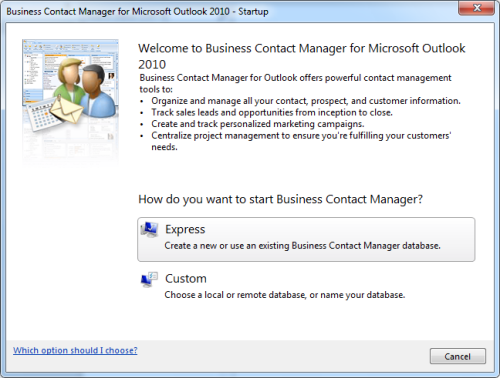 Non VL-customers currently do not have access to Business Contact Manager 2010.
(click on image to enlarge)